Mike Mann,
Award Winning Custom Knife Maker
Customer Custom Showcase
Posted on this page...customer request.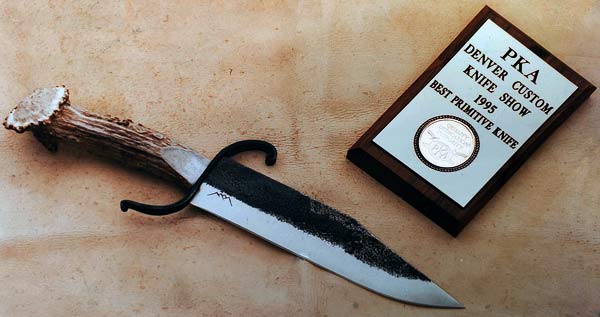 Best Primitive Knife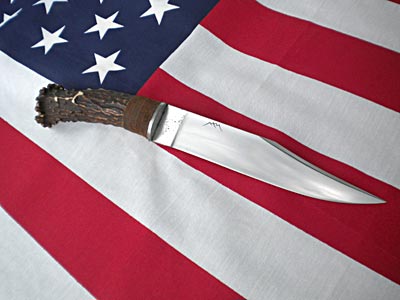 Patriot Knife - reproduction of movie knife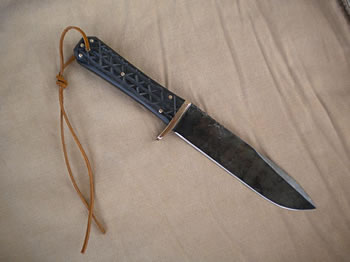 [see more]
Ranger Bowie Knife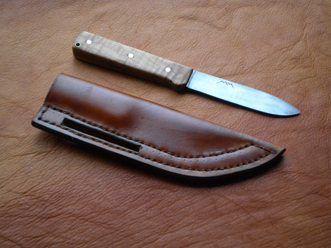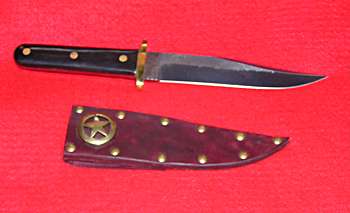 Doc Togden Bowie with Buffalo horn handle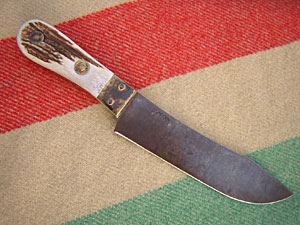 Hudson Bay Knife with Antler Handle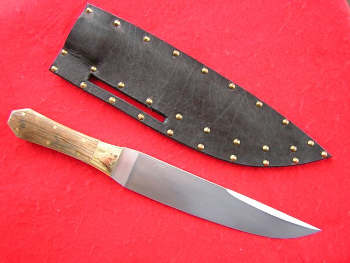 Richard's Nachez Bowie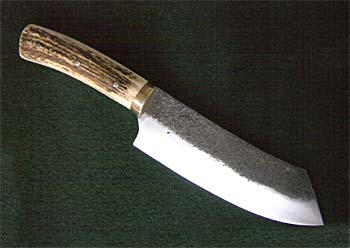 Jason in Austarlia
Bowie reproduced from the movie,
"The Quick and the Dead"
Gen P.L. Carlton SASS#59960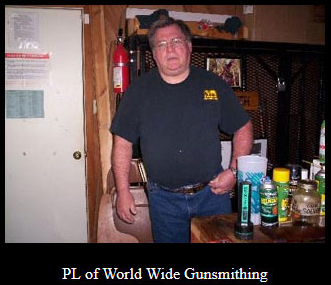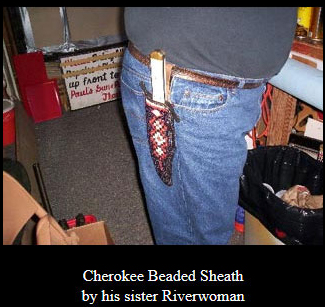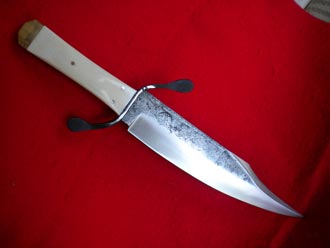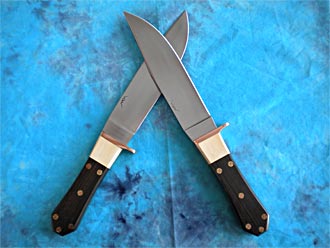 Ngakpa Zhalmed in France-set of Nachez Bowies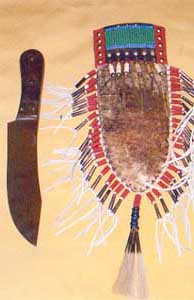 Dennis made this sheath for his Hudson Bay Knife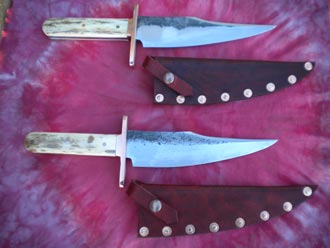 Trogyal in Austria-set of Fighter Bowies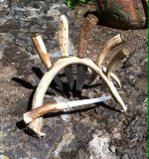 John R. of Mead, Wa. has a small collection of IKW knives that have been collected and used over the past 20 years. John found this antler shed behind his house in Greenbluff and used it for a display.
"I love your functional art!"
Sincerely, John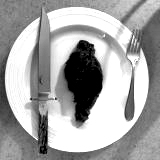 Slim